Ambientado en la Capilla Sixtina,un emulador de Miguel Ángel, cae de un andamio, teniendo múltiples facturas.
El proceso de solucionar los destrozos óseos, es sencillamente magistral.
Instead of just editing together all of our client reels for the 2000 AAOS meeting, we decided it would be more fun to make a character animation, make him fall off a ladder, break nearly every bone in his body, and then fix him using all of the amazing technologies we've been involved with this year.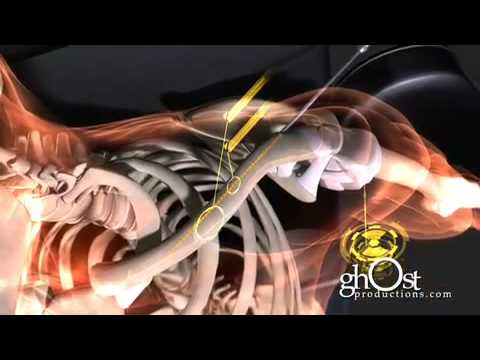 Written & Directed by Stephan Kuslich
Animation and Technical Direction: Nicolas Wiederhold
Lead Character Animator: Jayson Slinger
Art Direction and Additional Animation: Joel Erkkinen
Rigging, Texturing and Additional Animation, Patrick Schwalbe
Lighting and Rendering Mad Man: Matt Thelin
Music Score: Rob Solberg
Publicado por Ricardo Cuya Vera